IJ Gives Back
NOV 2023
Spreading cheer to our neighbourhood and inspire others with our IJ Spirit.
Please donate and/or sign up as a volunteer by 27 October 2023.
Event Details
Date/Day: 11 November 2023, Saturday
Time: 1400H – 1700H
Venue: CHIJ Secondary (Toa Payoh)
Yes! – I would like to Donate and/or Volunteer
IJ Conversations: Overseas IJ Mission
SEP 2023
"Going Beyond Self"
Come hear from Mrs Mathews and Jacinta as they share their years of experience serving in Laos and Myanmar. Find out how you can be involved in this meaningful venture!
Find out more
IJ Conversations: CHIJ Alumni Networking & Panel Discussion
Jul 2023
Making Bold Moves – Navigating Non-linear Career Transitions
Date/Day: 20th July 2023, Thursday
Time: Registration commences at 6.30pm. Panel Discussion starts at 7.15pm
Venue: Level 3, 55 Waterloo Street Singapore 187954 (CANA The Catholic Centre)
Thank you to those who attended our inaugural "Making Bold Moves - Navigating Non-Linear Career Transitions" panel discussion and networking event. Our diverse line up of panelists shared honest, candid insights and tips based on their own lateral experiences. There was lively participation from the attendees followed by an enjoyable networking session thereafter. Here are some of the images from the event. We look forward to your attendance at future events!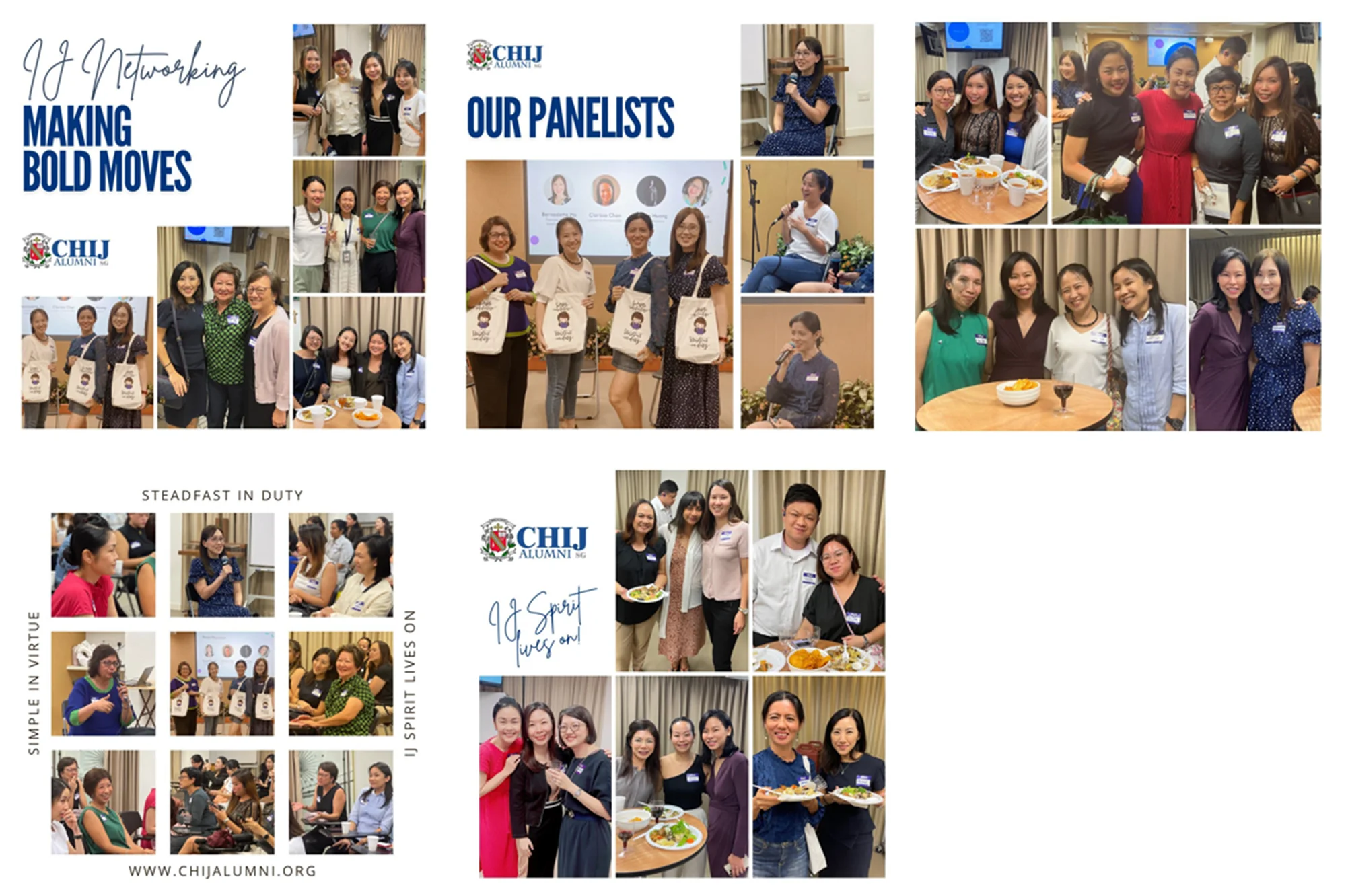 CHIJ Praying Bear and Other Exclusive CHIJ Merchandise
May 2023
We're excited to bring you a range of exclusive CHIJ merchandise. Do check out the latest addition to our collection of merchandise – the CHIJ Praying Bear.
Pre-orders will close on 26 May 2023, or when maximum quantity is reached, whichever earlier.
All items will be available for shipping and/or self-collection end of July 2023 from CHIJ Secondary (Toa Payoh).
We will inform you once the items are ready.
Pre-Order now
Sponsor a kid for a fun day at SuperPark!
Jun 2023
The CHIJ Alumni is pleased to bring back our yearly outing for children from IJ Galilee and IJ Agape Student Care Centres. These two centres are run by IJHCC (Infant Jesus Homes and Children Centres). A contribution of $60 per child will help cover transport, entrance fees and lunch. Excess funds collected will be donated to IJHCC.

Date: 14 June 2023
Place: SuperPark Singapore
Closing date for donations: 28 May 2023
Yes! I would like to sponsor a child.
AGM 2023
FEB 2023
The Alumni warmly invites all to join us in kicking off the activities for 2023 with the Annual General Meeting to be held in person at CHIJ Secondary on Saturday, 11 February 2023 at 09:30am.
Notice of AGM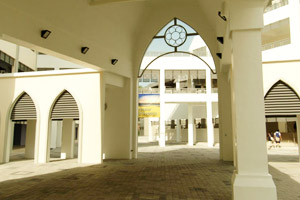 Welcome to the CHIJ Alumni
'It only takes a spark, to get a fire going, And soon all those around. will warm up in its glowing.'

This is how it is with the IJ alumni that you have chosen to be a part of.

We have all, in a way unique to each of us, been invigorated by the IJ spirit. Leaving school should not have to mean that this fire dies. The laughter, the love and the sharing, these memories that defined your days at IJ, remain our commitment to you as the CHIJ Alumni body.

Here, at the CHIJ Alumni Association, each one of us can continue to come together as that family with ties that cannot be broken, no matter how old we get or how far we go because our hearts remain with the school that made us who we are today.
More about the CHIJ Alumni