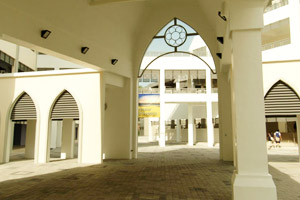 Welcome to the CHIJ Alumni
'It only takes a spark, to get a fire going, And soon all those around. will warm up in its glowing.'

This is how it is with the IJ alumni that you have chosen to be a part of.

We have all, in a way unique to each of us, been invigorated by the IJ spirit. Leaving school should not have to mean that this fire dies. The laughter, the love and the sharing, these memories that defined your days at IJ, remain our commitment to you as the CHIJ Alumni body.

Here, at the CHIJ Alumni Association, each one of us can continue to come together as that family with ties that cannot be broken, no matter how old we get or how far we go because our hearts remain with the school that made us who we are today.
More about the CHIJ Alumni
P1 Phase 2A(1) letter
Download is available only from 1 Apr – 30 Jun each year.
Members can now download the P1 Phase 2A(1) letter under the My Membership Profile page from 1 Apr – 30 Jun each year. For more information, please view the FAQs.
My Membership Profile