Career Seminar 2022 @ CHIJ Secondary - Call for volunteer speakers
APR 2022
We are looking for speakers in the following industries to share about their career with our IJ secondary girls! (other industries not stated are welcome too!):

Arts, Entertainment & Recreation

Media- Early Childhood & Education

Design- Biopharmaceuticals

Finance & Accountancy

Law

HR

Social Services
Date: 1st June 2022 (Wed)
Time: 8.30-11.30am
Location: CHIJ Secondary Toa Payoh

Please register your interest by 20 April 2022. Thank you!!!


Register my interest
AGM 2022
FEB 2022
The Alumni warmly invites all to join us in kicking off the activities for 2022 with the Annual General Meeting to be held on Saturday, 26 February 2022 at 09:30am. Pre-registration required. Please register via the link below.
Notice of AGM & Registration
Get Your Hands on these Limited Edition CHIJ Memorabilia
SEP/OCT 2021
CHIJ Girl Limited Edition LEGO® Minifigure
Certain to bring back happy memories of our school days, this is the perfect keepsake and addition to your LEGO® collection.
* Pre-order by 10 October 2021 *

CHIJ Travel Tumbler
This custom stainless steel vacuum tumbler is printed with our IJ Crest.
Go green, quench your thirst and reminisce about your IJ days with every sip you take.
* While stocks last *

- ORDERS CLOSED -
MENTORSHIP PROGRAMME
MAR/APR 2021
Have you ever wondered if you are working in the right industry? Or maybe a career switch is in order? Or you just need someone with experience to give you some guidance?
"Mentoring is a brain to pick, an ear to listen and a push in the right direction"
---- J Crosby ---
The CHIJ Alumni is pleased to announce the launch of our Mentorship Programme in 2021.
Please note that you have to be an alumni member to register for these events.
We look forward to welcoming you!
Join the CHIJ Alumni
Find out more
AGM 2021
FEB 2021
The Alumni warmly invites all to join us in kicking off our activities for 2021 with the Annual General Meeting to be held on Saturday, 20th February 2021 at 10.00am, CHIJ Secondary (Toa Payoh).
Find out more
See photos
CHIJ Alumni Tote Bags (with printing defect)
JAN 2021
The tote bags with printing defects are available for sale.
Cost: 5 bags for $30

There are no online orders. About 300 of these limited edition bags will be sold.
Some of these errors include faded print and double images. Please feel free to examine the merchandise before buying.

Date: 30 Jan, Saturday
Time: 9am to 1230pm
Venue: CHIJ TPY Secondary.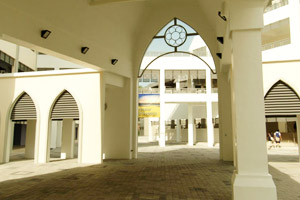 Welcome to the CHIJ Alumni
'It only takes a spark, to get a fire going, And soon all those around. will warm up in its glowing.'

This is how it is with the IJ alumni that you have chosen to be a part of.

We have all, in a way unique to each of us, been invigorated by the IJ spirit. Leaving school should not have to mean that this fire dies. The laughter, the love and the sharing, these memories that defined your days at IJ, remain our commitment to you as the CHIJ Alumni body.

Here, at the CHIJ Alumni Association, each one of us can continue to come together as that family with ties that cannot be broken, no matter how old we get or how far we go because our hearts remain with the school that made us who we are today.
More about the CHIJ Alumni
P1 Phase 2A(1) letter
Download is available only from 1 Apr – 30 Jun each year.
Members can now download the P1 Phase 2A(1) letter under the My Membership Profile page from 1 Apr – 30 Jun each year. For more information, please view the FAQs.
My Membership Profile