IJ Homes and Children's Centre
9 Sep 2016
Dear members,

You are warmly invited to join us in a fun-filled morning for the residents of the IJ Homes and Children's Centre on Fri, 9 Sep 2016. The IJ Homes provide a safe environment for at risk children from low income and disadvantaged backgrounds to live, learn and grow.

Please support us.

1. Sponsor a child at $50
Be a star and help us put a smile on a child's face. With your support, we will cover the costs of transportation, lunch and other miscellaneous costs involved in planning this afternoon of fun. Please click here >

2. Volunteer on the day
We need more hands on deck to conduct games and supervise the children. We will be collecting $10 for lunch and miscellaneous charges per head. If you are available on Fri, 9 Sep between 9.30am to 2.30pm, please write to This email address is being protected from spambots. You need JavaScript enabled to view it.

We look forward to your support, and look forward to hearing from you by 21 Aug 2016.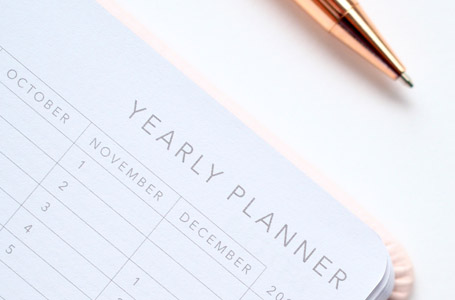 Save these Dates!
Apr 2016
1. Movie under the Stars
Fri, 1 Jul (from 7pm)
Catch a movie with your friends and family at CHIJ Toa Payoh. Proceeds will go to the IJ Spirit Fund.

2. Career Seminar
Thu, 7 Jul (from 8am)
Share industry tips and advice with the graduating class of 2016. We are calling for volunteers now!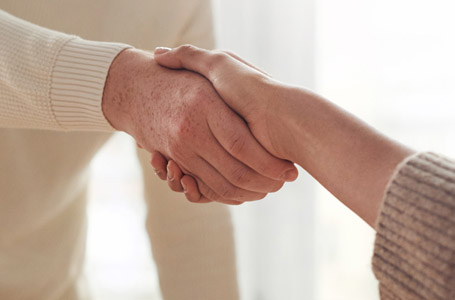 CHIJ SECONDARY CAREER SEMINAR
Mar 2016
Every year, the CHIJ Alumni Association organizes a career seminar for the graduating classes where former IJ girls from various professions share their work experiences with the students. The purpose of the career seminar is to allow graduating girls to explore the various options available to them in the future.

This year, for the first time, it will take the form of a career fair! There will be booths from the following industries and sectors.
1. Healthcare, Biomedical, Veterinary
2 Banking and Financial Services
3 Retail and Hospitality
4 Media and Entertainment, Consumer Business, Branding and Marketing
5 Infocomm, Engineering, Manufacturing, Cleantech, Energy and Chemical
6 Professional Services -­‐ Accountancy, Legal, Consultancy, Public Relations, Recruitment

Concurrently, we will also be holding talks covering the following aspects
1. Professional Image and Personal Branding
2. Effects of Social Media on Job Prospects
3. Career Personality Test/ Job Profiler
4. Each talk is scheduled for 45 min

We are inviting Alumni from various professions to participate in this career seminar . We are looking for both booth volunteers from the industries above, as well as certified trainers/ consultants who are able to conduct personality/ job profiler tests.

Date: 7th July 2016
Time: 9am -­ 2pm (lunch 1230-1400)
The career seminar will be followed by an appreciation and networking lunch hosted by the CHIJ Secondary Principal, Mrs Karen Tay
Please arrive 15-­‐30min early for preparation and setup.

If you're able to contribute your time, please send an email to This email address is being protected from spambots. You need JavaScript enabled to view it. with name, contact details (handphone), occupation by 22nd April and we will get in touch with you.

We look forward to your replies!
Thank you and warm regards,
CHIJ Alumni Association EXCO.
AGM
Feb 2016
Dear CHIJ alumnus,

2016 has come upon us like a rush and before we know it, we are halfway through February!! Before busyness overtakes and overwhelms our lives, let us pause, breathe and take stock.

All of us, even though we have left school, have remained as "IJ girls". The CHIJ Alumni seeks to be a representative voice and continues to serve as a binding force among our old girls as well as maintain our precious links with our school.

I invite you, therefore, to come on board and join us at our AGM. This is happening on 27th Feb 2016.

This will start with mass in the Chapel at 0930.

Celebrant is Fr Valerian Cheong.

Registration for the AGM will begin from 1000 onwards and there will be light refreshments served.

Venue: Bentinck Room CHIJ Sec

Join us as we review the past year's activities as well as set the direction for the coming year.

See you soon!

God Bless
Dear Members,

AGM 2016

The Annual General Meeting of the CHIJ Alumni Association will be held on

Date: Saturday, 27 February 2016
Time: 9:30am to 12noon
Venue for Mass (9:30am): Chapel, CHIJ Secondary School
Venue for AGM: Bentinck Room, CHIJ Secondary School, 626 Lorong 1 Toa Payoh Singapore 319764

We will start the morning's programme with a mass celebrated by Fr Edward Seah. This will be followed by morning tea. The AGM will commence after the morning tea.

Agenda for the AGM:
1. Approval of Minutes of last AGM held on 28 February 2015
2. Presentation of Committee's report by Dr Claire Ang
3. Presentation of previous year's accounts by Ms Jacqueline Loke
4. Election of Office Bearers & Auditors
5. AOB

Only official members of the CHIJ Alumni Association will be admitted to the AGM. If you are not yet a member, you may join via our online application form.

Members are invited to submit additional agenda for discussion by Saturday, 20 February 2016. Submission is to be made via email to This email address is being protected from spambots. You need JavaScript enabled to view it..

Look forward to see you on 27th February!