2019 News & Events - ARCHIVE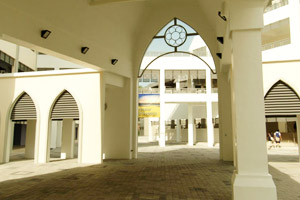 Official Statement
30 May 2019
Dear all, You might have received messages stating that allegedly in the wake of 165 IJ celebrations, the CHIJ Alumni doesn't have enough funds to cover cost. Please note that this is NOT TRUE and is INACCURATE! The Alumni is NOT in any way appealing for funds for the Combined Founder's Day Eucharistic Celebration, the 165th Anniversary Dinner nor IJ Mission. The bag sale started as purely an internal process as many old girls wanted to buy it as a commemorative item. This is NOT a fundraising exercise. We have since stopped taking orders. Thank you.
Sale of Wine Glasses and Tumblers
13 May 2019 [UPDATE]
SOLD OUT !
16 Apr 2019
Sale of Limited Edition Wine Glasses and Tumblers to Commemorate 165th Anniversary of CHIJ Mission in Singapore Do submit your orders soon to book limited edition of wine glasses and tumblers!! Orders will be closed on 24 April 2019. Update 13 May 2019: SOLD OUT !
165th Anniversary Eucharistic celebration
3 Mar 2019
As part of the CHIJ 165th Anniversary Celebrations, the 11 CHIJ schools are jointly organising a Eucharistic Celebration. Date: Tuesday, 28 May 2019 Time: 9am to 12 noon Venue: National Stadium, 1 Stadium Drive Singapore 397629 Map of National Stadium - https://www.sportshub.com.sg/map Main Celebrant: Archbishop William Goh.
23 Oct 2018
Date : 28 May 2019 (Tues)
Theme "Ever serving, ever seeking" A date where the IJ schools and alumni will come together in celebration. So block your calendars for this date and Watch this space!
165TH ANNIVERSARY OF IJ MISSION DINNER
2 Feb 2019
Due to overwhelming response, we regret that bookings for this event are now closed. Please write directly to This email address is being protected from spambots. You need JavaScript enabled to view it. if you wish to reserve spaces in the possibility of last minute cancellations. Thank you.
11 Dec 2018
Season's greetings to all! In 2019 we will be commemorating the 165th year of the IJ Mission in Singapore. As part of the celebrations, a gala dinner will be held in Chijmes 24/05/2019 7.30pm Click here to book your tickets Please book your tickets early to avoid disappointment Come and renew old friendships and forge new ones!
21 Nov 2018
Date : 24 May 2019 (Fri)
Venue : CHIJMES
We are planning an awesome dinner celebration to mark 165 years of IJ Mission in Singapore. Our whole community of IJ sisters, board, schools, homes and alumni are warmly invited to join in this celebration. More details on ticket sales and dinner programme will be announced later. Meanwhile as we put this event together, please reach out to us via This email address is being protected from spambots. You need JavaScript enabled to view it. if you are keen to volunteer, sponsor, perform, or contribute. Do block your calendars for this date and Watch this space!
23 Oct 2018
We are in the midst of planning the 165th Celebration of the IJ Mission in Singapore and would greatly appreciate your talents and contributions. We are looking for volunteers who have an interest or talent in making videos, or any creative individuals with ideas for a special celebration. Please reach out to us now via This email address is being protected from spambots. You need JavaScript enabled to view it. if you are keen to volunteer, sponsor, perform, or contribute. Thank you!