2022 News & Events - ARCHIVE
IJ Homecoming Fiesta
Nov 2022
We're excited to have alumni and their families to join us at CHIJ Toa Payoh campus for a day of fun-filled activities! Soak in the fun and relive your fondest memories in the mini carnival with a variety of food stalls and a host of performances by our IJ girls!
Click here to find out more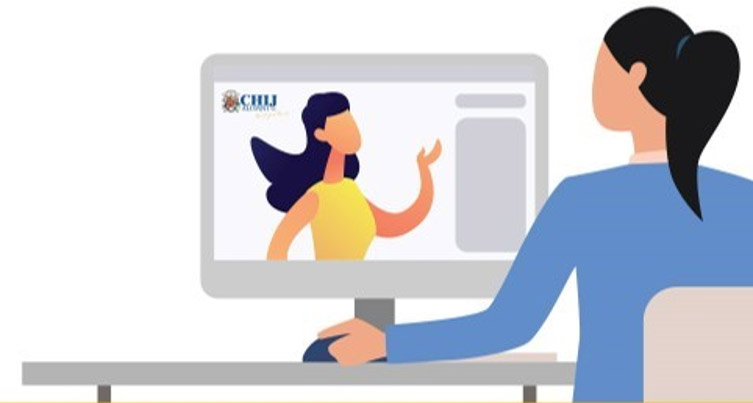 Mentorship Programme 2022
AUG 2022
The CHIJ Alumni is pleased to announce the second edition of our Mentorship Programme in 2022. Please note that you have to be an alumni member to register for these events. We look forward to welcoming you!
Join the CHIJ Alumni
Find out more
Sr Elizabeth Browne
JUN 2022
Many of us who studied at town convent in Vic street will remember our principal, Sr Elizabeth. She has returned home to the Lord on 3 June 2022. We continue to remember her in our prayers. A memorial mass will be held later this year; of which details are pending. More details would be shared, when available.
Memorial service for Sr Elizabeth Browne
Date of Memorial Service: 30 July
Time: 4pm onwards
RSVP deadline: 16 July, midnight
RSVP via Google link: https://forms.gle/fUa5RftxuhFaM9pH9
Click here for more information
Career Seminar 2022 @ CHIJ Secondary
APR 2022
Graduating secondary school students had the opportunity to learn from several of our CHIJ Alumni. They gave a glimpse of the career opportunities in their respective industries and shared tips for the road ahead.

Date: 1st June 2022 (Wed)
Time: 8.30-11.30am
Location: CHIJ Secondary Toa Payoh

The Alumni is always on the lookout for alumni to volunteer as speakers. If you would like to volunteer for next year's Career Seminar day, please drop us a note via the 'Contact Us' page.

Contact Us
AGM 2022
FEB 2022
The Alumni warmly invites all to join us in kicking off the activities for 2022 with the Annual General Meeting to be held on Saturday, 26 February 2022 at 09:30am. Pre-registration required. Please register via the link below.
Notice of AGM & Registration